Breast Procedures
Breast Implant Exchange
Male to Female Top Surgery
Female to Male Top Surgery
Fat Transfer to Breasts
Nipple Reconstruction
Face PROCEDURES
Stress and age often takes a toll on our faces. Gravity, sun exposure and genetics all have a part to play. Fortunately, several procedures can help to reverse aging and rejuvenate your appearance. Options are available to combat wrinkles, droopy eyelids and sagging cheeks. Some of these can be combined to help you achieve the youthful appearance you desire.
​
Body PROCEDURES
Finesse Plastic Surgery promotes routine physical activity and a nutritious diet as the best route to the body you want. However, today's world is more body conscious than ever and our bodies can be stubborn. Several cosmetic surgical procedures are available to help you minimize the appearance of stubborn fat, stretch marks or loose skin.
Mommy Makeover
Mini-Tummy Tuck
Body Lift
Arm Lift (Brachioplasty)
Thigh Lift (Thighplasty)
Brazilian Butt Lift
Labiaplasty
Vaginoplasty
Monsplasty
Skin Cancer Excision
Mole Excision
Scar Revision
Non-Surgical PROCEDURES
Non-surgical cosmetic procedures are becoming more and more popular each year. Non-surgical procedures are often less costly than cosmetic surgery and require less downtime for recovery. They also offer similar benefits – a more youthful appearance. Finesse Plastic Surgery offers a variety of non-surgical procedures to help you achieve the appearance you want.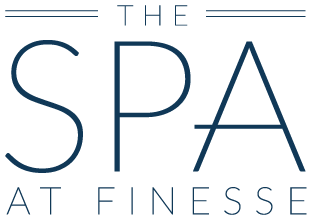 Wrinkle Treatments
Sweat reduction
PROCEDURES For men
Cosmetic procedures aren't just for women. It is important for men to put their best face forward and an increasingly large number of men are beginning to seek the services of plastic surgeons. At Finesse Plastic Surgery, we understand that men's concerns with appearance are unique from women's. We offer a range of services to help you maintain a youthful, masculine appearance.