The nose is perhaps the most prominent facial feature. Unfortunately for some people, their nose may not be in complete harmony with the rest of the face. This can cause individuals to feel unattractive and have less confidence in themselves. A rhinoplasty can reshape various parts of the nose to provide patients with a nose that is in better balance with the rest of the face. This procedure is in very high demand, and according to the American Society of Plastic Surgeons (ASPS), is one of the top five most common cosmetic procedures performed.
At Finesse Plastic Surgery, our surgeons regularly perform rhinoplasty for men and women all over the Orange County area. Your rhinoplasty will be performed with the highest standards of safety of effectiveness in mind.
Are You A Candidate For Rhinoplasty?
Rhinoplasty is a very personalized procedure. Individuals should only undergo surgery for themselves. Ideal candidates for rhinoplasty are in good overall health and have realistic expectations about the procedure.
You may be a candidate for rhinoplasty if you meet one or more of the following criteria:
Are at least 13 years of age

Are dissatisfied with the size or shape of your nose

Have breathing problems associated with structural deformities within the nose
It is important that you have a clear idea of how you would like your nose to look and, at the same time, realize that there are limitations to the procedure. Patients with sufficient physical and emotional maturity who undergo rhinoplasty because they want to enhance their self­image are usually very satisfied with their decision.
Preparing For Your Rhinoplasty Procedure
During the initial consultation, you may be asked to look in a mirror and point out exactly what you would like to see improved. This will help your plastic surgeon to understand your expectations and determine whether they can realistically be achieved. Our surgical team will explain the entire rhinoplasty procedure in detail and listen to your preferences and desired outcome. They will also give you instructions to follow in order to make sure your surgery proceeds as safely as possible. You should also be prepared to answer questions about your personal health and lifestyle as well as your history of medications and any prior facial surgeries.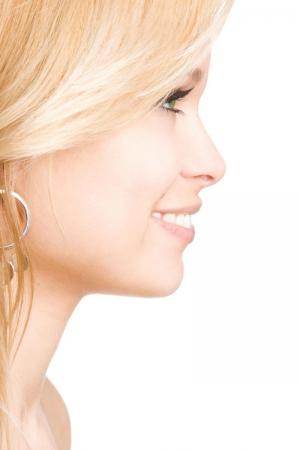 Our surgeons usually perform rhinoplasty under general anesthesia on an outpatient basis. The entire surgery takes between one and two hours. The areas of the nose that need to be corrected will determine the technique to be used.
Open Rhinoplasty
Incisions are made across the columella (the tissue between the nostrils).
Closed Rhinoplasty
The incisions are made on the inside of the nose where scarring is virtually unnoticeable.
After the incisions are made, excess tissue is removed while bone and cartilage are sculpted to provide a more attractive shape. Sutures are used to close the incisions.
Rhinoplasty Recovery
Once the procedure is complete, your doctor will wrap your nose with bandages to minimize swelling and use a splint to support the new structure of the nose. Any pain or discomfort after surgery can be alleviated by prescribed medication. Many patients return to work about a week after surgery, but strenuous activity and exercise should be avoided for four to six weeks or until incisions heal.
Rhinoplasty Results
The goal of rhinoplasty is a nose that looks natural and blends harmoniously with your other facial features. Since the healing process is gradual, you should expect to wait up to one year to see the final results of your rhinoplasty. You are likely, however, to begin enjoying your new look within weeks of your surgery. Patients are generally extremely happy with the outcome of their procedure and feel more confident in themselves.
If you think that you're a good candidate for rhinoplasty, please contact our Orange County practice at 949.272.2085 or fill out our online contact form today. At Finesse Plastic Surgery, our team of plastic surgeons and physician assistants are dedicated to helping you achieve complete facial harmony. We look forward to meeting you and providing you with the safest and most effective nose surgery possible.