The face usually portrays the first visible signs of aging. Most patients requesting evaluation for a facelift feel that their facial features do not reflect their youthful spirit and energy level. They are looking for ways to refresh and rejuvenate their appearance. A facelift is a surgical procedure that improves the visible signs of aging in the face and neck. With age and gravity, the soft tissue and underlying support structures of the face start to attenuate and stretch. This results in sagging of the skin of the face, deepening of the folds of the mid and lower face (nasolabial folds, marionette lines), and jowling of the cheeks and jaw. At the same time, fat pads within the face atrophy and descend, and loose skin and fat in the neck can appear as a double chin or "turkey neck".
The facelift procedure works to improve these signs of aging, to restore the more youthful contours of the face. Also known as "rhytidectomy," this procedure is in high demand. In fact, according to the American Society of Plastic Surgeons (ASPS), it is one of the top five most performed cosmetic procedures. We take a comprehensive approach to the surgery, addressing not only the skin, but also the underlying support structures of the face. This includes a combination of redistribution and shaping of the facial fat, resuspension of the deeper underlying fat, fascia, and musculature of the face, and removal of excess skin. The result is a natural, lasting, youthful and rejuvenated enhancement of the face.
Other procedures sometimes performed in combination with a facelift are eyelid surgery (blepharoplasty) and/or brow lift to rejuvenate the eyes, fat transfer to the face or facial fillers to replace lost facial volume, and laser treatments to improve the texture and tone of the skin.
Facelift surgery is usually performed under general anesthesia, although we additionally use local anesthetic throughout the surgical area which minimizes bleeding and improves patient comfort postoperatively. The surgery usually takes 4 to 5 hours to complete depending on the extent of the surgery and other procedures performed. Patients with less advanced facial aging can also benefit from a less invasive mini facelift or a minimally invasive procedure such as FaceTite.
Are You A Candidate For Facelift?
Facelift surgery is a highly individualized procedure that is most suitable for individuals in good overall health. People should choose this procedure to fulfill their own needs and have realistic expectations about the outcome of the procedure.
The best candidates for a facelift wish to improve one or more of the following conditions:
Loss of well defined jawline and neck
Sagging jowls
Loose skin
Sagging in the midface
Deep nasolabial folds (creases from the nose to the corners of the mouth)
Loose skin and excess fatty deposits under the chin and jaw that may give the appearance of a "double chin"
Creases below eyelids
It is important to remember that although a facelift can improve the visible signs of aging in the face and neck, it will not change your fundamental appearance and cannot stop the aging process.
Is a facelift right for me?
A facelift can only be performed surgically. Although many non­surgical facial rejuvenation treatments can provide excellent results, they cannot achieve the same results as a facelift. However, non­surgical facial rejuvenation treatments can help delay the time at which a facelift becomes appropriate and may also complement the results of a facelift.
Facelift surgery is a good option if:
You are physically healthy
You do not smoke
You have a positive outlook and specific, yet realistic goals in mind for the improvement of your appearance
Your Initial Facelift Consultation
During your initial consultation at Finesse Plastic Surgery, our team of plastic surgeons will discuss the facelift procedure with you in detail, listen to your preferences, and evaluate your lifestyle and medical history to decide if a facelift is right for you.
We encourage you to be actively involved during your consultation regarding any problems, concerns, and questions that you may have about the procedure.
Be prepared to discuss the following:
Why you desire a facelift, including your expectations and desired outcome
Medical conditions, drug allergies, and medical treatments
Use of current medications, vitamins, herbal supplements, alcohol, tobacco, and drugs
Previous surgeries
Family medical history
Results of any previous facial surgeries and treatments
What the Finesse Plastic Surgery team may do during your consultation:
Evaluate your general health status and any pre­existing health conditions or risk factors
Discuss the options available to you for facelift and facial rejuvenation
Examine and measure your face
Take photographs for your medical record
Discuss your options and recommend a course of treatment
Discuss likely outcomes of a facelift and any risks or potential complications
Discuss the type of anesthesia that will be used
You will be shown before and after photos of past patients of Finesse Plastic Surgery who have undergone facelift surgery so you will have a better understanding of the results you may expect to attain.
Preparing For Your Facelift Procedure
Before your facelift surgery, the Finesse Plastic Surgery team will give you instructions on what you will need to do prior to surgery. These instructions usually include:
Lab testing and/or a medical evaluation
Take certain medications or adjust current medications
Filling out prescriptions for pain medication and antibiotics
Scheduling an appointment with your primary care doctor for preoperative clearance
Stop smoking at least four weeks before surgery
Avoid taking any anti­inflammatory drugs, such as aspirin or ibuprofen (e.g., Advil, Motrin), and some herbal supplements, as they can increase your risk for bleeding
Make arrangements for someone to drive you home after surgery
What to do the night before and the morning of your surgery
In addition, you will be given instructions regarding where your procedure will be performed. A facelift may be performed in an accredited office­ based surgical center, an outpatient or ambulatory surgical center, or a hospital.
The Finesse Plastic Surgery team will also discuss with you any postoperative care you will need following your procedure.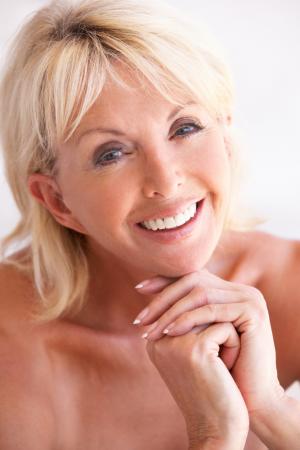 Our plastic surgeons have the qualifications and experience necessary to perform your facelift surgery with safety and effectiveness. Facelift surgery is usually performed on an outpatient basis.
Step 1: Anesthesia
Medications will be administered before and during your procedure for your comfort. Your anesthesiologist will administer either intravenous sedation or general anesthesia prior and during your procedure depending on which type is best for you. The choice of anesthesia will be discussed during your consultation.
Step 2: Facelift Techniques
The incision technique that will be used during your facelift surgery will depend on what area(s) of the face and/or neck need improvement, e.g., midface, jowls, neck, and brows.
Traditional Facelift
Also known as a "full facelift," the traditional facelift rejuvenates the face, jowls, and neck. The incision begins in the hairline at the temples, continues around the ear, and ends in the lower scalp. The deeper layers of the face are lifted to a more youthful position and fat may be sculpted or redistributed from the face, jowls, and neck. The skin is then re-draped over the improved facial contour and excess skin is trimmed away.
A second incision under the chin may be necessary to further improve an aging neck. The incisions will be closed using sutures and skin adhesives.
Mini Facelift
Also known as a limited incision technique, this targets the lower part of the face and the neck. Shorter incisions are made at the temples and the ear.
Neck Lift
This technique focuses on excess skin and fat in the neck. An incision is made in front of the earlobe and wraps around the ear, ending in the lower part of the scalp. This technique can correct loose neck skin and fat deposits under the chin.
Brow Lift
Small incisions are made within the scalp or along the hairline. The brows are then elevated to create a more vibrant and youthful appearance to the eyes.
Male Facelift
Men tend to have shorter hair than women, and therefore have a more difficult time hiding the early scars of a facelift. Meticulous attention to detail is required to achieve a natural look that maintains masculine features. Incisions are usually placed between the natural creases of the ears and sideburns to make the incision lines as inconspicuous as possible. Deep tissues are lifted and excess skin is trimmed. The result is a more defined jaw line and neck.
Step 3: Incision Closure
After the face is sculpted into its new contour, the incisions are closed using sutures. Once healed, the incision lines will be well concealed within the hairline and in the natural contours of the face and ears.
What To Expect After Your Facelift Procedure
During your preoperative visit the week before surgery the Finesse Plastic Surgery team will provide you a handout with specific instructions to follow after your surgery.
Facelift Recovery
After the facelift procedure is complete, bandages will be applied to the face to minimize swelling and small tubes may be used to drain excess fluid. You will be prescribed medication to help reduce any pain or discomfort that you may feel over the next few days.
The time it takes to recover from a facelift varies between individuals. Generally, patients can return to work about a week after surgery, but they should avoid any strenuous activity or exercise for the first couple weeks. Scars will usually be concealed within the hairline and in the natural contours of the face and ears.
Other Considerations
Potential Risks & Complications
With any type of surgery, there is the possibility of complications developing. Although rare, such complications can include bleeding, infection, collection of excessive fluid, and reaction to anesthesia. In order to properly recover from facelift surgery and reduce your risk for complications, it is best that you follow Finesse Plastic Surgery's postoperative instructions.
Costs
The entire cost of a facelift procedure depends on several factors, including:
Surgeon's fee
Facility costs
Anesthesia fees
Prescriptions for medication
Post­surgery garments
Medical tests
The cost of surgery will be affected if a facelift is combined with other procedures, such as:
Eyelid surgery ("blepharoplasty")
Brow lift
Forehead lift
Facial implants
Soft tissue augmentation to recontour the facial structure
Facelift Results
The results of your facelift may be subtle or dramatic, depending on your appearance prior to the surgery as well as the specific goals that you and your plastic surgeon have established. Since the healing process is gradual, you should expect to wait several weeks for an accurate picture of your "new look". Additional minor changes or settling may occur over several months following your Facelift surgery. To maintain long lasting results, you should always protect your skin from the sun's harmful rays by wearing a broad ­spectrum sunscreen with an SPF of 30 or more whenever possible.
At Finesse Plastic Surgery, we look forward to meeting you and helping you achieve your goals for facial rejuvenation. To schedule a consultation with one of our plastic surgeons, call (714) 978-2445 or fill out our online contact form today