Many patients who are just beginning to show signs of facial aging desire improvement, but cannot justify the cost or time investment required for surgical intervention. For these patients, the rapidly expanding repertoire of injectable treatments is perfect to suit their needs.
BOTOX® Cosmetic is a purified protein neurotoxin that is injected into muscles and used to improve the look of moderate to severe frown lines. The active ingredient of Botox®, Botulinum Toxin type A, blocks nerve signals that cause muscles to contract. The toxin works directly where it is placed, and thus can be artistically used to alter facial expressions. Botox Cosmetic® is widely recognized, and was the first neurotoxin to be approved for cosmetic use in the United States. Since its introduction in 2002, Botox® has become the fastest growing cosmetic procedure performed by plastic surgeons.
At Finesse Plastic Surgery, our team of plastic surgeons and physician assistants have advanced training in Botox and have had the pleasure of treating hundreds of patients from all over Southern California. Botox® injections which are used to significantly improve frown lines and wrinkling between the eyebrows, across the forehead, at the crow's feet areas of the eyes, and at the corners of the mouth. Additionally, Botox® can be strategically placed to sculpt the outer third of the eyebrow, resulting in a chemical "brow lift" to achieve a more youthful appearance without having to perform a surgical procedure. Men are also increasingly seeking treatment, but may need higher dosages of the neurotoxin due to their thicker and stronger musculature.
An additional use for Botox® cosmetic is for the treatment of excessive underarm sweating. Patients with hyperhidrosis (sweaty armpits) may have severe embarrassment from this phenomenon, causing them to shy away from social situations or cause them to have to change shirts multiple times daily. Botox® injections can give relief of these symptoms, and results can last sometimes up to one year.
Are You A Candidate For Botox®?
Ideal candidates for Botox® injections are physically healthy and have no history of neuromuscular conditions. Candidates should not be pregnant or breastfeeding at the time of injections and should be at least 18 years old.
You may be a good candidate for Botox® if you wish to improve one or more of the following conditions:
Forehead wrinkles
Fine lines on the corner of the eyes
Smile Lines
Neck Creases
During your initial consultation, one of our surgeons will discuss which areas of your face may be improved with Botox® injections. They will need to know if you have received Botox® or any other neuromodulator in the past and ask you a few questions about your overall health and lifestyle. You should refrain from taking any blood thinners and allergy medications before your treatment is carried out, since these may increase bleeding. You should also inform the doctor if you've ever experienced any weakness of your forehead muscles such as raising your eyebrows, have had any history of drooping eyelids, or have experienced any other abnormal facial change.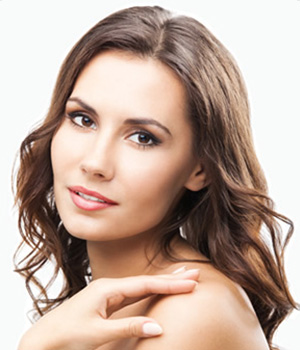 Most patients require either no special preparation before injection, or a topical anesthetic may be placed on the skin immediately prior to the treatment. To administer the Botox®, the doctor will use a very fine needle and inject specific amounts into the targeted muscles. Although the number of injections will vary from patient to patient, the entire procedure usually takes just a few minutes to complete. After the injections, ice is immediately placed over the treated areas to minimize any bruising.
Botox® Recovery
There is very little downtime associated with Botox® injections, and patients generally return to normal activities immediately after the procedure. For optimal recovery, we do however recommend avoiding heavy physical exercise, applying cosmetics, or laying down flat for 4 hours after the injections. Minimal Redness and swelling may be apparent at the sites of injection, but this is normal and usually subsides within the next few hours.
Botox® Results
The results of Botox® should be apparent within 5­-7 days and should continue to last between 3 to ­4 months. Individuals are typically very satisfied with their new look and can feel confident knowing that their face appears more rejuvenated and youthful.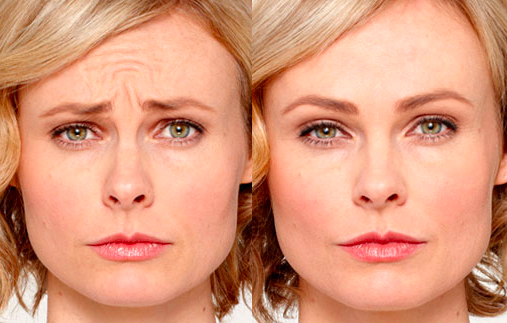 If you live in the Orange County area and wish for a younger, more refreshed look without the downtime associated with invasive procedures, we welcome you to contact Finesse Plastic Surgery to schedule your Botox® consultation today. Please call 949.272.2085 or fill out an online contact form today.