Various factors, such as sun exposure, aging, and life's everyday stresses, can leave an individual's face looking worn out and tired. With the ever­growing desire to look younger, more people have turned to injectable fillers to instantly add more volume to the face and attain a more youthful appearance.
At Finesse Plastic Surgery, our surgeons have helped many patients achieve total facial rejuvenation through the use of a variety of injectables, including:
Juvederm ®
Radiesse ®
Restylane ®
Belotero ®
Kybella ®
During a consultation, you should disclose all medications that you are on as well as any allergies that you have. Our plastic surgeons will discuss the injectables that we offer and evaluate you to see which treatments will benefit you the most.
Are You A Candidate For Injectables & Dermal Fillers?
The most ideal candidates for injectable fillers are men and women who suffer from mild to moderate signs of aging, such as fine lines and wrinkles on the face. Candidates should be in good overall health and have realistic expectations about the outcome of their treatment.
Good candidates for injectable treatment usually have one or more of the following conditions:
Wrinkles on the forehead
Fine lines on the corners of the eyes
Creases around the nose and mouth
Loss of volume in the face
Loss of fullness in the lips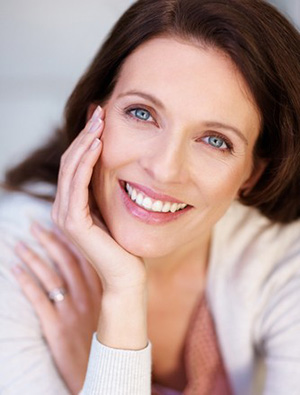 The type of injectable(s) that will be used during your procedure will depend on the areas of the face that need improvement and the severity of aging that exists. Before the injectables are applied, our team will clean the targeted areas and possibly numb them with a local anesthetic to make you as comfortable as possible during the procedure. Each injectable is inserted under the skin using a syringe with a very fine needle. In many cases, the entire treatment can be completed in about an hour.
All of the injectables that are used at Finesse Plastic Surgery have been deemed safe and are FDA approved.
Juvederm®
Juvederm® is an injectable filler made from hyaluronic acid, which is a naturally occurring substance found in the human body. It is used to correct moderate wrinkles and folds in the face by providing volume with molecules that retain water. Juvederm can usually last anywhere from six months to a year, depending on the age and lifestyle of the individual.
Radiesse®
Radiesse® is a synthetic material made from calcium hydroxyapatite microspheres that are combined with a specialized aqueous gel. This injectable works best for reducing fine lines around the mouth, restoring fullness to the cheeks, and diminishing blemishes on the face. Typically, Radiesse® injections last a year more until the material eventually safely dissolves within the body's tissues.
Restylane®
Like Juvederm®, Restylane® is made from natural hyaluronic acid. It is used to improve the appearance of fine lines and wrinkles and provide smoother skin. Restylane® injections can last anywhere from six to nine months.
Belotero®
Belotero® is made out of highly concentrated hyaluronic acid. This injectable works best for improving moderate to severe wrinkles and creases on the face. Typically, Belotero® is made of a softer gel and lasts longer than Juvederm® and Restylane®.
KYBELLA®
KYBELLA® injection is the first and only FDA-approved injectable treatment that contours and improves the appearance of submental fullness, sometimes referred to as "double chin".
Injectables & Dermal Fillers Recovery
There is no downtime associated with the injectables we use at Finesse Plastic Surgery. Oftentimes, patients return to work immediately after they have their injections performed.
Individuals may experience slight redness and swelling at the injection sites, but this should subside within 48 hours.
Injectables & Dermal Fillers Results
Most individuals are very satisfied with the outcome of their treatment. They often feel more confident about themselves because they know that they look more youthful and attractive. Even though injectables are meant to be long lasting, follow­up treatments are recommended in order to maintain your refreshed appearance.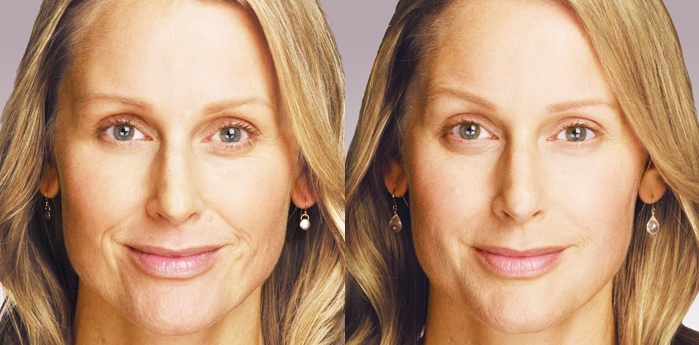 If you live in the Orange County area and want to restore a youthful and revitalized appearance to your face, contact Finesse Plastic Surgery. To schedule your consultation with our surgeons, please call 949.272.2085 or fill out our online contact form today.