At Finesse Plastic Surgery we use a variety of lasers to treat the most common conditions our patients are concerned with. As a busy Orange County plastic surgery practice, we are approached on a regular basis to try the latest devices on the market. We only use the lasers we know will give the best results with the least risk for unwanted side effects.
Laser Genesis
Laser Genesis is used to treat fine line wrinkles, diffuse and excessive redness, and scars with no downtime. The laser gently heats the deep layers of the skin to stimulate collagen regrowth to reduce wrinkles. The heat also dilates capillaries to reduce redness. Most patient need 4-6 treatments to achieve optimal results.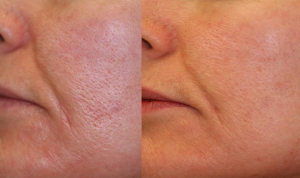 Pearl
The Pearl is our laser of choice for fine wrinkles. The Pearl is a fast, minimally invasive resurfacing laser treatment with a strong safety record. Most patients need one to two treatments and can see the effects of the treatment within a week. Most patients are fully recovered within 3­-4 days.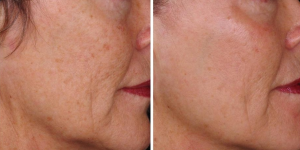 Pearl Fractional
The Pearl Fractional laser is used for moderate to severe sun damaged skin and deeper wrinkles. This laser allows deep treatments with minimal discomfort and relatively short downtime. The procedure is usually done with an anesthetic that be applied to the skin or injected as a local nerve block. Many patients see the results they want in only one treatment session. Most patients experience 5 days of downtime before the skin is presentable socially.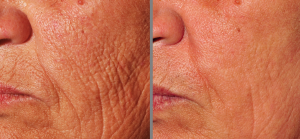 Pearl Fusion
The Pearl Fusion is a combination treatment using both the Pearl and the Pearl Fractional devices. This powerful combination of technology is a very effective way to treat deeper, more resistant wrinkles.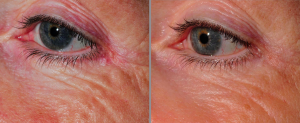 IPL
Intense Pulsed Light (IPL) can be used to treat a variety of skin conditions including brown age spots and fine blood vessels. IPL is also used as a photofacial treatment that results in a more youthful, glowing appearance of the skin. The treatments are fast and painless with no downtime.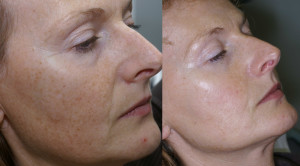 At Finesse Plastic Surgery, our goal is to help you achieve the best look possible by offering the most effective laser treatments that are available today. Please feel free to call 949.272.2085 or fill out our online contact form for all of your laser treatment needs.