Projecting a youthful and attractive appearance starts with maintaining healthy skin. The aging process affects everyone differently. A skin care product that works for one individual may not work for another. At Finesse Plastic Surgery, we offer various skin care treatments, as well as a specialized line of products, to fit many different types of skin conditions. Our wide range of treatments and medical­grade products can treat all layers of skin and allow you to attain total skin rejuvenation.
We offer many treatments at our Finesse Plastic Surgery practices in Orange County including:
Chemical Peels.
Laser treatments including hair removal, skin tightening, wrinkle reduction and photofacials.
ZO Medical and ZO Skin Health.
Latisse
Preparing for Treatment
During your consultation, a member of the Finesse Plastic Surgery team will evaluate your skin and determine which treatment regimen will be best for your skin. They will also ask you questions about skin conditions that you may have experienced or skin care treatments that you have undergone in the past, as well as any medications that you are currently taking.
Chemical Peel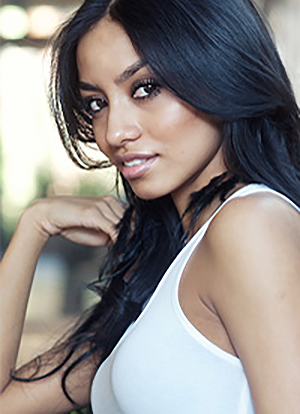 Chemical peels involve applying a variety of acidic solutions directly to the skin in order to exfoliate dead skin cells. Through this process, new skin is generated resulting in a more revitalized skin complexion. Chemical peels are most often performed on skin that has been affected by age, sun damage, or uneven pigmentation.
Chemical peels can be selected to treat superficial, medium or deep layers of the skin. Superficial peels are great for patients looking to get a refreshed look with minimal downtime. With deeper peels the skin takes longer to recover but the results are more profound.Our team will help you find the peel that is best for you depending on your skin type, your desired outcome, and how much down time you are ok with.
ZO Skin Health, ZO Medical
Our skin care lines are some of the most popular products available. These products penetrate deep below the skin's surface to reverse cell damage caused by aging and sun exposure to create more youthful looking skin. These skin care lines include toners, cleansers, and treatments that help the outer dead layer of skin to slough off over a series of weeks, leaving a noticeably clearer complexion. ZO can significantly improve the appearance of wrinkled and sun-damaged skin and can also be used in younger patients in a preventative fashion to help maintain a youthful appearance.
Fenix Cosmetics Skin Care
Fenix daily rehydrating sunscreen with microplex
Fenix ultra protection sunscreen sport water resistant
80 minutes water resistant, great for those that workout a lot outdoors
Hyaluronic copper zinc renewal serum
Use after Pearl or Pearl Fractional to repair damaged cell membranes
Great for daily night use – helps volumize/plump skin
Great to use in combination with injectables
Skin healing gel
Used after laser hair removal or IPL to help soothe skin
Intensive recovery serum
Used after a chemical peel to help speed up recovery process
Vitalizing moisturizer SPF 15
Daily use for healthy glow
Tinted moisturizer
Daily use for healthy glow with a tint
Replenishing volcanic ash mask
Use weekly to help remove impurities and detox skin
Recommend using before chemical peel
Latisse
Latisse is an FDA­ approved medication that increases the number and length of eyelashes to provide a more youthful and attractive appearance. This solution is applied to the upper eyelashes every day. Results can be seen in as little as 6­-8 weeks and will last as long as patients continue to use it.
At Finesse Plastic Surgery, our goal is to help you achieve the best look possible by offering the most effective skin care treatments and products that are available today. Please feel free to call 949.272.2085 or fill out our online contact form for all of your skin care needs.