Liposuction surgery treats areas of excess fat in the stomach, buttocks, hips, love handles, saddlebags, thighs, calves, ankles, breasts, back, arms and neck. Most liposuction procedures involve making a small skin puncture and then utilizing various modalities to loosen the fat prior to suctioning the fat through a small hollow tube or cannula. Some describe the procedure as "liposculpture" because the process of fat reduction with liposuction creates slimmer and more ideal shapes and contours.
Liposuction surgery can be performed alone or in conjunction with other cosmetic procedures such as a facelift, breast reduction, or tummy tuck. The procedure is very common, and popular with both women and men. According to the American Society of Plastic Surgeons, liposuction surgery is one of the top five most common cosmetic procedures performed.
Are You A Candidate For Liposuction?
The ideal candidates for liposuction are in good physical and emotional health. Individuals should be close to their ideal body weight and have realistic expectations about the outcome of surgery.
You may be a candidate for liposuction if you:
Have areas of your body that are not in proportion to the rest of your body
Have areas of stubborn fat that do not go away with regular exercise and a healthy diet
Have skin that is firm with good elasticity
Desire to contour and tone up your body in certain areas
Liposuction should not be viewed as a form of weight loss surgery and is not a replacement for regular exercise and healthy eating. While liposuction can improve the look of cellulite in some cases, there is no guarantee that it will smooth out or remove the dimpled appearance in the skin.
Your Initial Liposuction Consultation
During your consultation, the Finesse Plastic Surgery team will discuss the liposuction procedure in detail and listen to your preferences about the procedure. The success and safety of your liposuction procedure depends on you being completely honest with your surgeon and the staff of Finesse Plastic Surgery. We encourage you to be actively involved during your consultation and be sure to mention any problems or concerns that you may have with the procedure. You should be prepared to discuss the following:
Your goals and desires
Your health and lifestyle
Medical conditions, drug allergies, and medical treatments
Why you want liposuction surgery, including your expectations and wanted outcome
Current medications, vitamins, herbal supplements, alcohol, tobacco, and drugs
Previous surgeries
Family history
During your consultation, your surgeon may also:
Evaluate your general health status and any pre­existing health conditions or risk factors
Take photographs for your medical record
Take measurements of different areas of your body
Your surgeon will show you many before and after photos of past patients who have undergone liposuction treatment so you will have a better understanding of the results you can expect to attain.
Preparing For Your Liposuction Procedure
Prior to your liposuction procedure, your surgeon will give you instructions on what you will need to do before surgery. These preoperative instructions may ask you to:
Get lab testing or a medical evaluation
Take certain medications or adjust current medications you are taking
Quit smoking at least four weeks before surgery
Avoid taking aspirin, anti-­inflammatory drugs, and some herbal supplements, as they can increase your risk for bleeding
Make arrangements for someone to drive you home after the procedure
In addition, you may be given special instructions regarding:
What to do on the day of surgery
Where your procedure will be performed
The use of anesthesia during your liposuction
Postoperative care and follow­up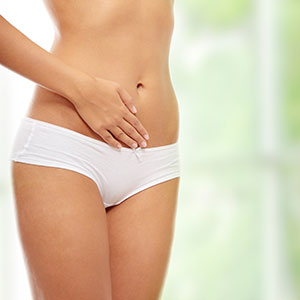 Our plastic surgeons have the qualifications and experience necessary to perform your liposuction treatment with safety and effectiveness. Liposuction is usually performed on an outpatient basis.
Your liposuction procedure may be formed at a surgical center, outpatient or ambulatory surgical center, or a hospital. If your procedure is performed on an outpatient basis, you will need to make arrangements for someone to drive you to and from surgery and to stay with you for at least one night following surgery.
Step 1: Anesthesia
For your comfort, medications will be administered prior to and during your procedure. The choice of anesthesia includes intravenous sedation and general anesthesia. Your surgeon will recommend which choice of anesthesia will be most beneficial for you.
Step 2: Incision Placement
Liposuction is performed through small, inconspicuous incisions. Before any incision is made, a sterile liquid will be injected into the body to numb the body and lessen bleeding. Your surgeon will then make tiny incisions in the targeted areas of the skin where fat deposits will be removed.
Step 3: Removing Fat
Once the areas have been numbed, a sterile liquid solution will be infused to reduce bleeding and trauma. Next, a thin hollow tube, called a cannula, will be inserted through the incisions and underneath the skin to loosen excess fat using a controlled back and forth motion. The dislodged fat will be suctioned out of the body using a surgical vacuum or syringe attached to the cannula, removing them permanently from your body. Step 4: Closing the Incisions
Step 4: Closing the Incisions
After the desired amount of fat is eliminated from the body, the incisions will be closed using sutures. Over time, the incision lines should diminish in appearance.
Postoperative Instructions
After your liposuction procedure is finished, your surgeon will provide you with the following:
Instructions on how to care for yourself at home
Prescription(s) for medication(s) to apply or take orally to aid healing and reduce the potential for infection
Specific concerns to look for at the surgical sites
Follow­up appointments with your surgeon
Liposuction Recovery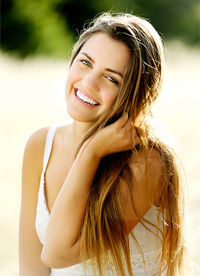 After your liposuction surgery is completed, your body may be wrapped with special compression garments and elastic bandages to help minimize swelling and compress the skin to your new body contours. In addition, small temporary drains may be placed in existing incisions beneath the skin to remove any excess blood or fluid.
Concerning postoperative pain, many patients state that the area feels sore, as if they underwent a vigorous work out, but prescribed medication will help lessen these symptoms. The recovery time for liposuction varies for each person. Most patients can return to work after about a week but should refrain from any strenuous activity or exercise for a couple of weeks, or until incisions close and the sutures are removed.
During the first 48 hours following surgery, patients experience varying degrees of swelling and bruising. The swelling persists longer. Bruising typically disappears within seven to ten days. Stitches are usually removed within a week of surgery.
The small incisions used for access of the suction cannula will fade over a number of months usually becoming barely visible.
Other Considerations
Potential Risks & Complications
With any kind of surgery, there is the possibility of complications arising. Although rare, bleeding, infection, collection of excess fluid, and reaction to anesthesia can happen. To ensure proper recovery from liposuction, you should always follow your doctor's postoperative instructions.
Costs
The entire cost of a liposuction procedure depends on several factors, including:
Surgeon's fee
Facility fees
Anesthesia costs
Prescriptions for medications • Post­surgery garments
Medical tests
The entire cost of surgery will be affected if the liposuction surgery is combined with another procedure, such as a tummy tuck or "Mommy Makeover" procedure.
Liposuction Results
The final results of your liposuction procedure will become noticeable over the coming weeks and months as the swelling subsides. As it does, your new contours and enhanced self­ image should continue to develop. Individuals are usually very happy with the outcome of their procedure and have an increase in self­ confidence. Often, patients find that they can wear certain clothing that was not possible before treatment.
The results of liposuction surgery are technically permanent because the fat cells have been removed. However, your body shape and contours might be affected by weight gain, aging, pregnancy, family genetics, and lifestyle factors. It is crucial to maintain healthy habits and a stable weight to prolong the results from liposuction.
At Finesse Plastic Surgery, you can get the slimmer, better­ contoured look you desire. We are dedicated to providing you with the safest and most effective procedures possible and look forward to meeting you during your initial consultation. Call us today by calling us at 949.272.2085 or by filling out our online contact form.