Age related changes around the eyes include hooded, wrinkled eyelids, drooping eyebrows, frown lines, bulging fat pockets, bags and dark circles, and wrinkles around the eyes. This may result in developing an angry, sleepy, or tired look. Many patients are surprised as they look into a mirror as they relate that they oftentimes don't feel as tired as they look.
Also known as "blepharoplasty," eyelid lift surgery can restore a youthful appearance to the eyelids by eliminating sagging skin and excess tissue that exists in the upper and lower eyelid regions. This is a very popular surgery, and according to the American Society of Plastic Surgeons (ASPS), is one of the top 5 most common cosmetic procedures performed.
During your initial consultation at Finesse Plastic Surgery, our surgeons will discuss eyelid surgery with you in detail. By taking your preferences and medical history into account, they will help you determine if blepharoplasty a good option for you.
Are You A Candidate For Eyelid Surgery?
You may be considered a good candidate for eyelid lift surgery if one or more of the following conditions apply:
You are in good overall health
You have no serious eye conditions
You have trouble with vision due to excess skin or fat
You have realistic expectations
It is important to know that eyelid surgery will not correct medical diseases like glaucoma, dry eye, or thyroid disorders.
Your Initial Eyelid Surgery Consultation
At your initial consultation, you and our plastic surgeons will go over your goals and desires. You will be asked a number of questions about your health and lifestyle. You are encouraged to be actively involved during your consultation regarding any problems, concerns, and questions you may have about your procedure. This will ensure that our team of surgeons and physician assistants can provide you with a safe and successful surgery.
At your consultation, be prepared to discuss:
Why you want eyelid surgery, including expectations
Medical conditions, allergies, and medical treatments
Current medications, vitamins, supplements, alcohol, tobacco, and drug use
Previous surgeries
Family history
Results of any previous eye problems or surgeries
The Finesse Plastic Surgery team will show you many before and after photos of past patients who have undergone eyelid surgery to help you gain a better understanding the results you can expect to attain.
Preparing For Your Eyelid Surgery Procedure
Prior to your eyelid procedure, you may be required to:
Get lab testing and/or a medical evaluation
Start taking certain medications or adjust your current medications
Stop smoking at least four weeks before surgery
Avoid taking any anti­inflammatory drugs, such as aspirin, as these can increase your risk for bleeding
Arrange for someone to drive you home after this procedure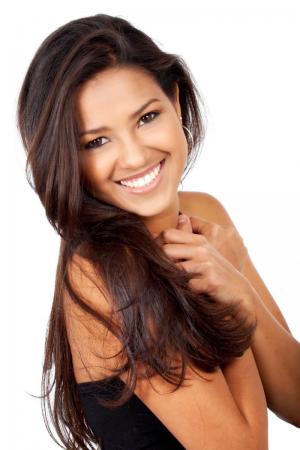 Our surgeons have the experience and qualifications to perform your eyelid procedure with safety and effectiveness. Eyelid surgery is usually performed on an outpatient basis.
Eyelid Surgery Techniques
There are several incision techniques that can be performed for eyelid lift surgery. Your surgeon will decide on a method that is right for you based on the amount of excess skin and fat that is present in the eyelids.
Upper Blepharoplasty
An incision is made in the natural fold of the upper eyelids so that it is hidden from sight. After the incision is made, the surgeon will remove excess skin and tissue while tightening the remaining skin and sculpting fat to achieve a more youthful eye appearance.
Lower Blepharoplasty
The surgeon may make an incision just below the lower eyelashes, where excess skin will be removed if necessary. An inner eyelid incision may be made within the lower eyelid to reposition fat and improve puffiness under the eyes.
Incision Closure
Once the desired amount of excess skin has been removed and fat has been redistributed and sculpted, the incisions are closed with sutures.
What To Expect After Your Eyelid Surgery Procedure
After your eyelid surgery is complete, you will be provided with specific instructions, including:
Postoperative care to follow at home
Prescriptions for medication
Follow­up appointments
Eyelid Surgery Recovery
After the procedure is complete, bandages will be applied to the eye area to help reduce swelling. Prescribed medication can be taken to alleviate any pain or soreness that exists.
Each person is different, and the time it takes to recover from eyelid surgery is different for everyone. Generally, most patients return to work after about a week, but strenuous activity should be refrained from for at least two weeks after surgery.
Other Considerations
Potential Risks & Complications
Like any type of surgery, there is the possibility of complications developing, such as temporary blurred vision, bleeding, infection, and reaction to anesthesia. To ensure a proper recovery, it is best that you follow the doctor's preoperative and postoperative instructions.
Costs
The entire cost of eyelid surgery depends on various factors, including:
Surgeon's fee
Facility costs
Anesthesia fees
Prescriptions for medication
Medical tests
The total cost of an eyelid procedure will be affected if it is combined with other procedures like a facelift or neck lift.
Eyelid Surgery Results
Since the healing process is gradual, you should expect to wait at least several weeks to get an accurate picture of the results of your eyelid surgery. Incisions will fade over a number of months usually becoming barely visible. The results of aesthetic eyelid surgery are usually long­ lasting, but they may be affected by heredity and lifestyle factors. Removal of fat from your eyelids, which is usually the cause of puffiness and bags, is permanent, and these conditions generally will not recur. The skin continues to age, however, and skin laxity along with the fine wrinkling of the eyelid area may, at some point, return.
Sometimes loss of tone in the forehead causes additional sagging of the eyebrows which mimics a recurrence of drooping upper eyelids. If this happens, correction may require a forehead lift or a secondary eyelid procedure. Even though the aging process continues, patients are usually happy with their appearance for many years following eyelid surgery. Some patients find that they want to make additional improvements at a later time.
If you feel that an eyelid procedure can benefit you, please contact Finesse Plastic Surgery at 949.272.2085 or fill out our online contact form today. Our surgeons regularly perform eyelid surgery for many individuals in the Orange County area.