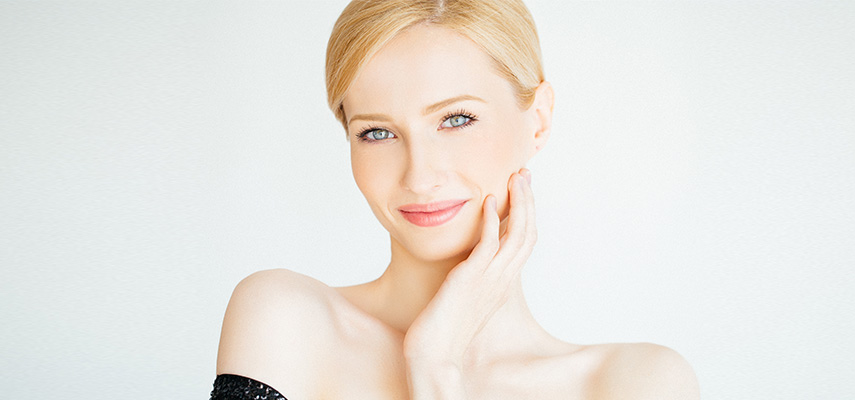 CoolMini is a body contouring device that lets you eliminate unwanted fat beneath your chin. Subcutaneous fat often builds up in this area, creating an unsightly bulge that embarrasses many people. This layer of fat is often resistant to diet and exercise, but it can be eliminated painlessly through a revolutionary procedure called Cryolipolysis. Developed by Harvard doctors, Cryolipolysis literally freezes and permanently eliminates up to 20-25% of fat cells without surgery. Coolsculpting uses this technique to contour your body, but the CoolMini lets you apply this technique specifically to the area beneath your chin. The treatment takes less than an hour, and leaves you with a sculpted and more attractive jawline.
Are You A Candidate for CoolMini?
CoolMini is ideal for women and men who are in good health and have excess, subcutaneous fat beneath their chin.
What Can You Expect During a CoolMini Treatment?
Each session is overseen by a medical provider, who begins the procedure by cleaning your neck and marking the treatment area. Then, she'll prep the area by rubbing CoolMini gel over it, which creates an insulating barrier that ensures your skin isn't exposed directly to the cold. Next, the specialist will attach the device to your chin and place a strap around your head to hold it in place. She'll activate the cooling device and let you relax while the device slowly crystallizes the fat cells in your chin. Most patients experience little discomfort at all during the procedure. The tingling and cold suction air quickly subsides after a few minutes after the applicator is placed. Patients can read or watch movies on a mobile media player as the CoolMini slowly breaks down your unwanted fat cells.
Because the applicator chills quickly, CoolMini sessions only last for 45 minutes. Once it's done, your specialist will remove the device and gently massage the treated area for a few minutes, in order to spread the crystallized cells to other areas not affected by the cooling.
CoolMini Recovery
CoolMini recovery times are very short. Most patients can resume their normal routine as soon as the procedure is finished. A small number of patients experience numbness, tingling, and tenderness after the procedure, which may take a few days to weeks to subside. There may be some redness, but it won't last longer than a few hours.
CoolMini Results
Because it takes time for your body to naturally dispose of the crystallized fat cells, you will see the fat beneath your chin gradually shrink over the course of 8-12 weeks. CoolMini has been proven to reduce fat by up to 20 percent per treatment session, and once the fat is gone, it's gone for good. Your body will not produce more fat cells to replace the ones you've lost. Depending on the size of the area being treated, it may take multiple sessions to fully remove all of the excess fat cells beneath your chin.
Kybella
Kybella is an alternative to CoolMini that uses an acid to break down fat cells so they can be metabolized by your body. The excess fat around your chin will melt away. Learn more about this unique treatment method.