Justin West MD |

0 Comments

|

Category: Breast Procedures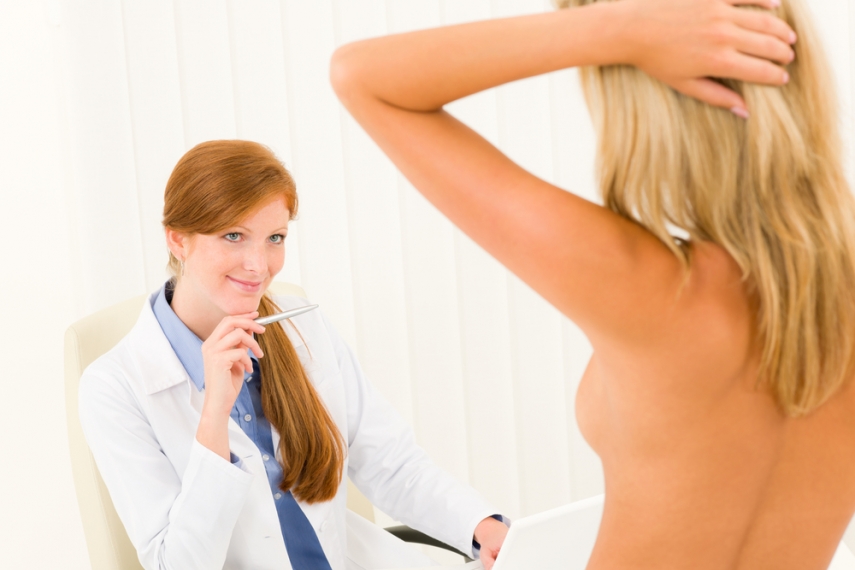 What can you expect during a breast augmentation consultation at Finesse Plastic Surgery? Breast augmentation has been the most common cosmetic procedure in the United States for several years now. If you are thinking of having cosmetic breast surgery, your first step should be to schedule a consultation with a board-certified plastic surgeon.
Over the past several years, many patients have informed us that our consultations are different than most. We have been told that our doctors spend more time with patients and that patients leave our consults feeling more informed than they have been after appointments at other practices. We take pride in the care we provide patients and believe that great patient care starts with the first visit.
Determining what you want
Your breast augmentation consultation will begin with a conversation with one of our plastic surgeons. During this time, we will ask you to share your goals, and let us know any concerns you have about the surgery. This is your first opportunity to tell us what kind of look you are going for. You can describe what your ideal result would be, and share photos of breasts that you think best represent the size and shape that is appealing to you.
We will then review choices that you will need to make leading up to your surgery. Your breast augmentation consultation will include considerable time talking about how we select the best size implant for you based on your build and your goals. We will discuss the pros and cons of using saline and silicone implants, and explain why we think one might be a better option for you. We will also discuss incision options. Based on your anatomy and goals, we will help you decide which approach would be best for you. We will also discuss whether placement of your implants should be above or below the muscle.
Next we will walk you through the procedure itself, and explain what to expect the day of surgery and during your recovery period. We will share as much or as little information as you want. We find that some patients want to review everything in detail, while others prefer to focus on the big picture.
Physical examination
At the end of this discussion we will perform a brief examination. We will measure how wide each breast is, how much skin there is from your collarbone down to your nipple, and from your nipple down to the bottom of the breast. We will also get an estimate of how tight or loose the skin of your breast is.
Taking into consideration your goals as well as your measurements, we will then have you do a "fitting session." We will select 3 to5 implants in a size range that fits you and provide a sports bra that is a little loose on you. You can then try out the different size implants in front of a mirror by yourself or with a friend or family member. Although this fitting does not show you exactly how your breasts will appear after surgery, it does help determine what implant size range will work for you.
Pre-procedure breast imaging
The next step is to have your photos taken. Our practice is one of only a handful in Orange County to use the Vectra 3D imaging system. This allows us to take a 3D photo of you, and then show you what you would look like with any implant you are interested in. Our patients find that this tool helps them to determine which implants are too small, too large or just right. With the click of a button we can also show you what you will look like in a business suit, tank top or bikini with the implants you like.
After we review the Vectra analysis with you, we will introduce you to one of our patient coordinators. Our coordinators are highly educated and experienced in the plastic surgery field. They will provide you with a quote, discuss financing options and schedule your procedure. Our coordinators are a great resource and excel at guiding our patients through the procedure from beginning to end
You can expect to spend anywhere from 1 to 2 hours in our office during your breast augmentation consultation. Approximately one hour will be spent with one of our plastic surgeons. Because we are so thorough we find that many patients feel confident enough to start the scheduling process before they leave the office. However, every patient goes through her own process. Some patients prefer to schedule a follow up visit in which we review anything that was unclear after the first consult.
Preparing for the procedure
When you schedule your procedure you will be given a preoperative visit appointment. During that shorter visit you will meet with your surgeon to review the plan and meet with the coordinator to finalize payments and paperwork. You will leave the office fully prepared for what to expect on your big day. After the procedure we will follow you closely, with postoperative visits on day 1 and 7, then months 1, 3 and 6. We schedule these visits to make sure you are healing well and to provide you with an opportunity to ask any questions you have about your progress.
At Finesse Plastic Surgery we have had the honor and pleasure of performing a wide variety of both cosmetic and reconstructive procedures for patients in Orange County. We believe that the first step for any surgery is to provide excellent education so that patients can make informed decisions. We focus on patients' goals so that we can customize a plan and deliver the best results for you. If you are interested in learning more about breast surgery, call Finesse Plastic Surgery today at (949) 272-2085 and schedule your first consultation. Find out what makes us different.