Finesse Plastic Surgery |

0 Comments

|

Category: Body Procedures, Breast Procedures, Facial Procedures

A Mommy Makeover is not one procedure, but several procedures performed in one setting. After giving birth, many patients desire an appearance that more closely resembles their pre-pregnancy selves. This can often be achieved through a Mommy Makeover.
What Procedures are Included in a Mommy Makeover?
A Mommy Makeover typically involves some combination of breast lift, breast augmentation, tummy tuck and liposuction. Each of these procedures produces distinct results and when performed together can help patients get back to the body they had prior to pregnancy.
A breast lift without implants may be perfect for patients who like the size of their breasts, but feel their nipples are too low or the breasts are too saggy. Other patients find that their breasts are very deflated when they finish breast feeding. For these patients,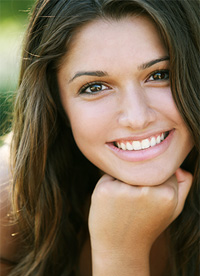 implants and a lift can help recreate more youthful appearing breasts.
Depending on the specific procedures to be performed, a Mommy Makeover may be completed in a single session or it may require several sessions. The cost of a Mommy Makeover will depend on the specific procedures being performed.
Choosing a Plastic Surgeon for Mommy Makeover
Women seeking a Mommy Makeover should seek out plastic surgeons who are board-certified by the American Board of Plastic Surgeons. Review photographs of their work on their website or in photo albums during your consultations. You should seek a surgeon with an aesthetic sensibility that matches your aesthetic goals. Finding a plastic surgeon who can competently communicate with you regarding your goals and desires is a very important factor.
At Finesse Plastic Surgery, your initial consultation for a Mommy Makeover will provide an opportunity for you to learn more about what procedures may be necessary to achieve your goals. You will have ample time to ask any questions you have about all of the procedures you would like to learn about. During this time, you will also be afforded an opportunity to view before and after photos of patients who have previously received a Mommy Makeover with our team. All surgical services offered by Finesse Plastic Surgery are performed by board-certified or board-eligible plastic surgeons with advanced training in plastic and reconstructive surgery.
When you choose to have a Mommy Makeover, you are entrusting your health and your appearance to the plastic surgeon you choose. Be sure to learn all that you can about the procedures involved and about your plastic surgeon to ensure you receive the best possible results.
To learn more about a Mommy Makeover with Finesse, contact us today.