Finesse Plastic Surgery |

0 Comments

|

Category: Non-Surgical Procedures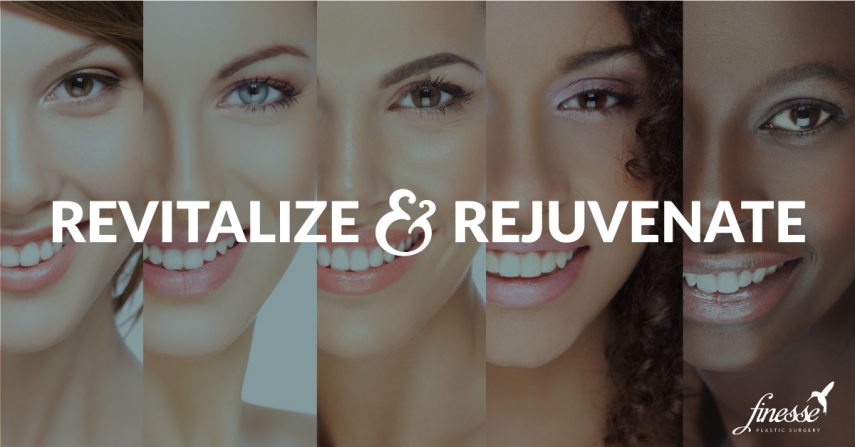 The Spa at Finesse Plastic Surgery is committed to providing patients with cutting-edge health and beauty procedures to restore and rejuvenate their skin. We have added four exciting new beauty procedures designed to even skin tone, promote collagen growth, and smooth over lines, wrinkles, and scars to help you achieve your beauty goals.
Cosmelan Peel
The Cosmelan Peel treats uneven, discolored skin using a unique blend of depigmentation enzymes that inhibit melanin, which is responsible for sun spots, melasma, cholasma, and post inflammatory hyperpigmentation. This treatment is safe all year round and yields great results for all skin types.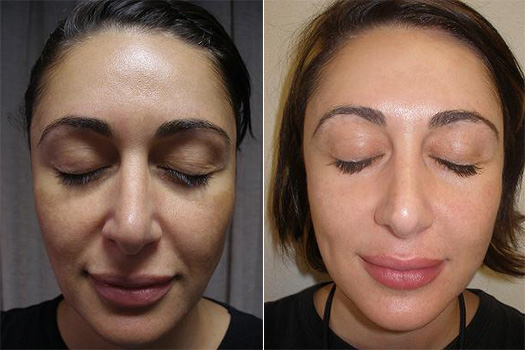 Microneedling with RejuvaPen
RejuvaPen is a microneedling system that tightens skin, smoothes wrinkles, and reduces scars and stretch marks using a set of extremely fine needles that gently prick the surface of your skin, triggering the release of collagen and elastin. These provide the strength and structure that keeps skin looking young and fresh. When applied to scar tissue, the needles break up the internal binding that holds it together, allowing it to heal using its own natural properties.
Platelet Rich Plasma
Platelet rich plasma (PRP) facials are one of the most exciting new developments in skin rejuvenation. Our specialists remove a small amount of blood, separate it into its basic parts (red blood cells, white blood cells, and plasma), and return the platelet rich plasma to your skin. Platelets are specialized blood cells that restore and repair the body by releasing growth factors. When injected into the skin, they boost production of collagen and skin cells – dramatically improving your complexion and reducing the appearance of wrinkles and pigmentation. This procedure works great for dark circles and wrinkled under-eye skin and, since it's autologous, it can be used on the face, neck, and upper torso.
PRP + Microneedling
Combining Platelet Rich Plasma with microneedling allows patients to enjoy the benefits of both procedures more intensely. Microneedling allows PRP to penetrate skin tissue more deeply, strengthening its restorative properties. When combined, these procedures supercharge production of collagen, elastin, and new tissues and do wonders for fine lines, wrinkles, and scars.