No Needles No Incisions No Downtime
CoolSculpting is a non-invasive, FDA cleared body contouring procedure that safely and effectively eliminates stubborn areas of fat from the body. This revolutionary technology eliminates fat cells without damaging the surrounding tissues of the rest of the body. Only one hour per treatment site.
Bundle Packages with Botox!
Contact us for special package pricing!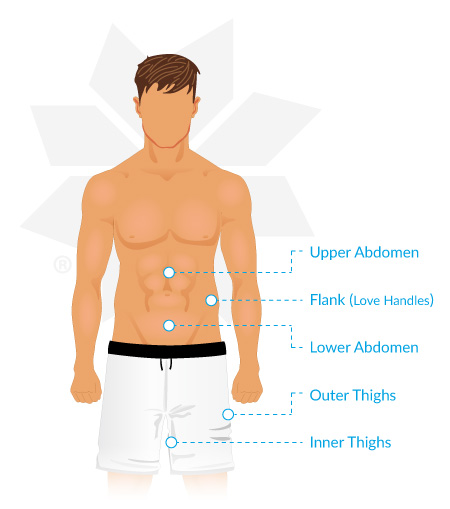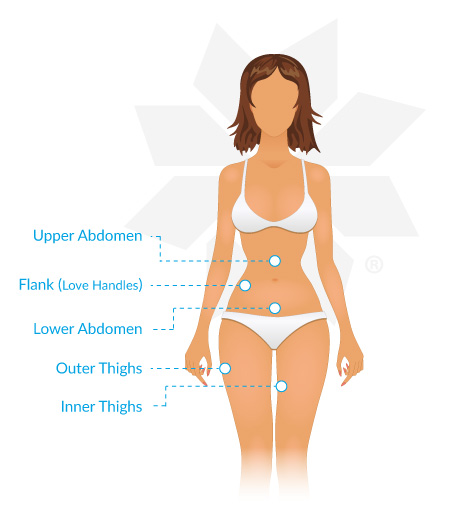 How Does it Work?
CoolSculpting uses a revolutionary technology called Cryolipolysis™ that freezes the fat cells in your body without damaging your skin, muscles, or any surrounding tissue. After the cells have been frozen, your body breaks them down and disposes of them naturally over the next few weeks. Freezing fat permanently reduces the fat content in your body. Once the frozen fat has been broken down, no new fat cells will appear around the treated areas, leaving you with a slimmer and more contoured appearance.
FREE Consultation
CoolSculpting Contact
Proven Results
The Coolsculpting procedure produces noticeably improved results. Most patients begin to see changes after a couple weeks and will continue to see improvement over the coming weeks and months.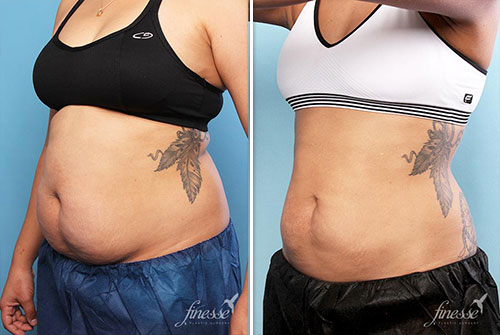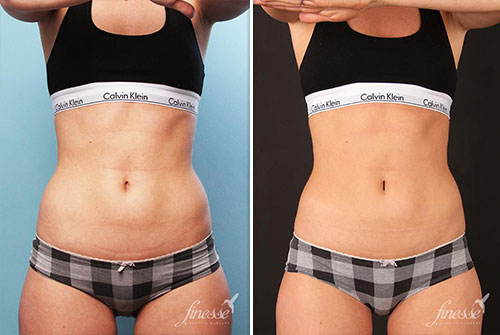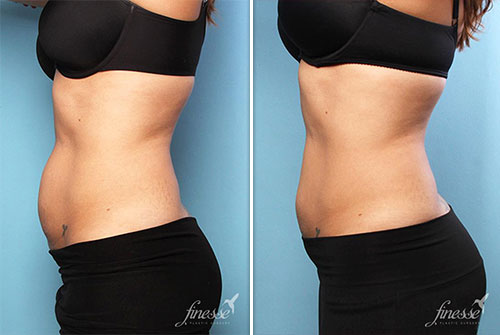 What is CoolMini?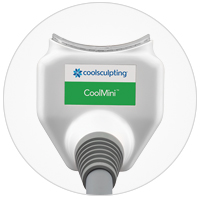 The CoolMini is a small device specifically designed to treat stubborn fat around the jaw line and eliminate double chins. It is powered by Cryolipolysis™, the same technology that CoolSculpting devices use to treat the rest of your body. CoolMini sessions last for about 45 minutes and reduce the fat around your neck by 20-25 percent. The frozen fat cells are broken down and metabolized for the next few weeks, eventually leaving you with a stronger chin, a more defined jaw line and a younger, more vigorous appearance.
What is CoolAdvantage?
CoolAdvantage is an advanced method of CoolSculpting that provides the same results in less time. CoolAdvantage sessions only last 35 minutes, compared with a full hour for a traditional CoolSculpting session. The new machines are more comfortable and make it easier to target troublesome fat.
Your Questions, Answered
What Areas Can Be Treated with CoolSculpting?
If you have tried all methods of fat loss and are still struggling to lose excess body fat, CoolSculpting is the answer. It can be used to treat almost any area of your body. The most popular are:
Upper Abdomen
Flanks (Love Handles)
Lower Abdomen
Outer Thighs
Inner Thighs
Recent advances in CoolSculpting also allow you to treat your chin and neck, using a new device called the CoolMini.
What are the Benefits of CoolSculpting?
Unlike liposuction, CoolSculpting is completely noninvasive. There is no need for anesthesia or incisions and no risk of long-term side effects. Recovery times are short and painless. Most patients are fully active again after only a few hours. CoolSculpting costs are also considerably lower than liposuction costs, even though they provide the same results – a slimmer, sculpted body.
HOW MUCH DOES IT COST?
Each treatment originally costs $750. Please contact us for details on number of treatments for each body area.
HOW LONG IS EACH SESSION? HOW MANY SESSIONS WILL I NEED?
One of our CoolSculpting experts will help you create an individualized treatment plan tailored to your specific goals. The length of your CoolSculpting session will vary depending on the number of areas being treated during one visit. You and your provider may schedule additional sessions in order to meet your goals. Many people read, check email or even take a nap during their sessions.
WHERE DOES THE FAT GO? ARE THE RESULTS PERMANENT?
Once the treated fat cells are crystallized (frozen), they die and are naturally processed and eliminated from the body. Once the treated fat cells are gone, they're gone for good.
WHAT DOES IT FEEL LIKE?
As the cooling begins during the first few minutes, you will feel pressure and intense cold. This soon dissipates. Many people read, watch videos, work on their laptop or even take a nap during their treatment.
IS THE COOLSCULPTING PROCEDURE SAFE?
The CoolSculpting procedure is FDA-cleared for the flank (love handles), abdomen and thigh. With over 1.5 million CoolSculpting treatments performed worldwide, it is proven to be a safe and effective treatment for non-surgical fat reduction.
WHEN WILL I SEE RESULTS?
You may start to see changes as quickly as three weeks after your treatment, and will experience the most dramatic results after two months. But your body will still flush out fat cells and continues doing so for up to four to six months after treatment.
ARE THERE ANY SIDE EFFECTS?
During the procedure you may experience deep pulling, tugging, pinching, numbness or discomfort. Following the procedure, typical side effects include temporary numbness, redness, swelling, bruising, firmness, tingling, stinging and pain. Rare side effects may also occur. The CoolSculpting procedure is not for everyone. You should not have the CoolSculpting procedure if you suffer from cryoglobulinemia or paroxysmal cold hemoglobinuria. The CoolSculpting procedure is not a treatment for obesity. As with any medical procedure, ask your physician if the CoolSculpting procedure is right for you. Finesse Plastic Surgery is one of the premiere CoolSculpting centers in Orange County. If you are interested in having a lean, slender figure, come in and meet with one of our board-certified physicians assistants. They will discuss your goals and work out the best plan to help you achieve the body you've always wanted.
230 S Main Street
Suite 210
Orange, CA 92868
1441 Avocado Avenue
Suite 301
Newport Beach, CA 92660
Start Your FREE Consultation
CoolSculpting Contact