Laser Hair Removal
Many men and women are choosing laser hair removal to get rid of unwanted hair. It has become one of the most commonly performed cosmetic procedures in the United States. Laser hair removal has been extensively studied and is accepted among board certified plastic surgeons as an effective treatment.
About Laser Hair Removal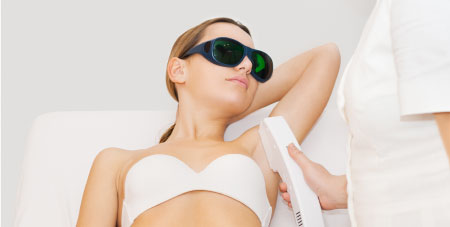 Managing your body hair can be frustrating and time-consuming. Waxing is painful, and shaving leaves unsightly bumps and razor burn. Worst of all, the hair grows back in just a few days, forcing you to start the process all over again.
Laser hair removal offers quick, safe, and painless relief from this endless cycle. It treats the root of the problem by targeting the individual hair follicles using highly focused light beams. The beams don't affect your skin at all. They are absorbed by the hair underneath, leaving the surrounding tissue unharmed. The lasers break down the hair beneath your skin, permanently altering the hair follicle. Once the hair falls out, it's unable to grow back again. Your skin remains smooth and beautiful for months or even years afterwards without stubble on your legs or dark shadows under your arms.
Hair grows in 3 cycles: active, transitional, and resting. Only hairs in the growth phase are affected by laser hair removal. While laser hair removal cannot promise permanent hair removal, each treatment causes less hair to grow back. Most patients start with a package of 6 treatments about every 6-8 weeks. Results vary depending on the type of hair you have, but in most patients, over 70 percent of the follicles in the treated area don't grow back. This allows them to enjoy smooth, beautiful skin all year round.
Laser Hair Removal Benefits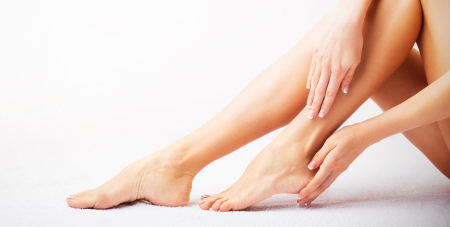 Laser hair removal is the easiest way to enjoy smooth, stunning skin without the pain and hassle of shaving or waxing. Laser chin hair removal sessions take just a few minutes while larger areas, such as the back and legs, take a little longer but never last more than an hour.
The procedure is completely customizable. Our board-certified physician assistants can remove as much or as little hair as you want from anywhere on your body: face, legs, arms, or underarms. If you're worried about swimsuit season, ask our highly trained staff about Brazilian bikini hair removal. This procedure removes hair around your bikini line, so you can feel more confident during the summer months. Men can also benefit by removing the hair on their chest, back, shoulders, and abdomen.
If you're tired of the pain and irritation of waxing, and don't want to deal with the cuts and scratches caused by shaving, come in and talk with one of our beauty consultants. They will discuss your goals and devise a plan to achieve the best look possible.
Meet Nina, Your Beauty Expert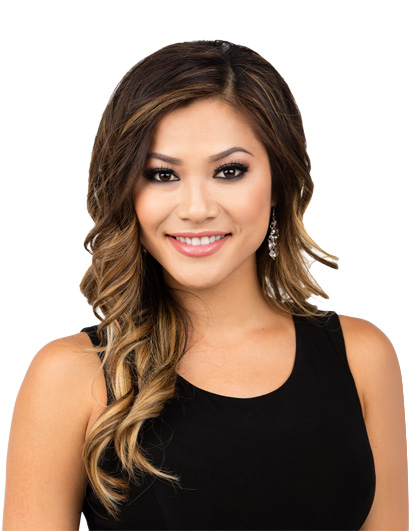 Nina is a board-certified physician assistant at Finesse Plastic Surgery. With a longstanding interest in aesthetics and beauty, Nina is an expert in non-surgical and anti-aging procedures like Botox®, injectable fillers, body contouring and skincare. Build your Beauty Plan with Nina to achieve the aesthetic you desire. Our board-certified physician assistants have the qualifications and experience to perform your Laser Hair Removal procedure with safety and effectiveness. Contact us for Laser Hair Removal cost and treatment.
230 S Main Street
Suite 210
Orange, CA 92868
1441 Avocado Avenue
Suite 301
Newport Beach, CA 92660
Start Your FREE Consultation
Laser Hair Removal Contact