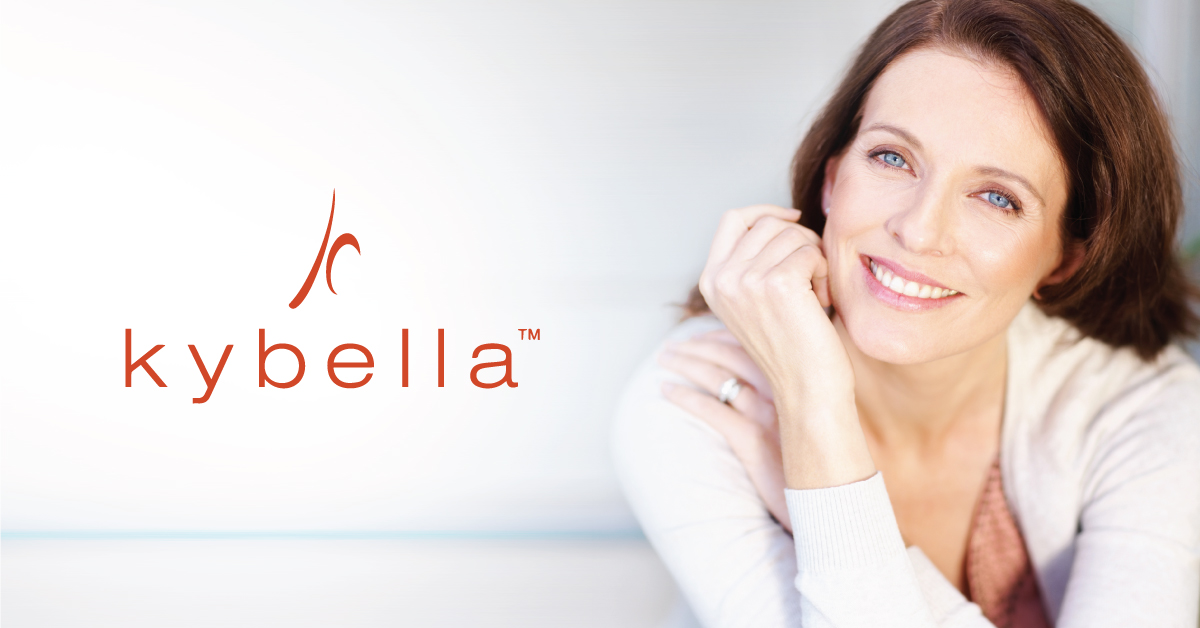 As we age, our skin begins to lose its fullness. This can result in sagging skin throughout the face, especially around the chin. With treatments like Botox and Juvederm available, it's possible to treat and rejuvenate the skin on the face. However, the submental fullness, or "double chin" as it's more commonly known, is often left untreated. Submental fullness is a common facial aesthetic condition that impacts both men and women, and is often resistant to diet and exercise alone. A survey conducted by the American Society of Dermatologic Surgery showed that 67% of adults said they're bothered by double chin, with many being just as bothered by it as they are by wrinkles around the eyes. Luckily, there's a treatment option available for people wanting to eliminate their double chin.
WHAT IS KYBELLA®?
Kybella® is the first and only FDA-approved injectable treatment that contours and improves the appearance of submental fullness, sometimes referred to as "double chin".
HOW DOES IT WORK?
The active ingredient in Kybella® is deoxyholic acid, a naturally-occurring molecule in the body that aids in breakdown and absorption of dietary fat. When injected in the chin, Kybella® causes the destruction of fat cells. Once these are destroyed, these cells can no longer accumulate and store fat. Up to 6 treatments may be administered. After the desired look is achieved, retreatment is not necessary.

IS KYBELLA® RIGHT FOR ME?
To see if Kybella is the right choice for you in the treatment of submental fullness, schedule an appointment with Finesse Plastic Surgery. Our doctors and physician assistants are trained in the use of Kybella®, and they will work with you to customize a treatment regimen based on the chin profile you desire.