As we age, the loss of volume in certain areas of the face and body can eventually lead to the onset of wrinkles and a sunken appearance. Due to this loss of fat tissue, many people often end up appearing older than they really are.
Rather than undergoing invasive procedures, some individuals choose fat transfer treatments because of their effectiveness and minimal amount of downtime. Also known as "fat grafting," this procedure removes fat from one part of the body and injects it into another to restore fullness and provide a youthful look.
At Finesse Plastic Surgery, we offer fat transfer to individuals from all over the Orange County area. In most instances, the fat is harvested from the stomach, back, or buttocks before it is injected into the desired area(s) of the body. We have surgeons that are board certified by The American Board of Plastic Surgery (ABPS), which allows them to perform fat transfers with the utmost safety and effectiveness.
Are You A Candidate For Fat Transfer / Grafting ?
Good candidates for fat transfer are in good physical health and have realistic expectations about the outcome of their procedure. Patients should be close to their ideal body weight and have an adequate amount of body fat present before the procedure is performed.
The best candidates for fat transfer have one or more of the following conditions:
Decreased volume in the breasts or buttocks

Sunken cheeks or facial wrinkles due to aging

Scarring or indentations in the skin
Preparing For Your Fat Transfer / Grafting Procedure
During your initial consultation, our team of surgeons and physician assistants will go over the fat transfer procedure in detail and take your expectations into account. They will ask you several questions about your general health, lifestyle, and any prior surgeries that you may have undergone.
Our surgeons perform fat transfer on an outpatient basis with local anesthesia. The entire treatment usually takes less than an hour to perform, although multiple treatments may be needed to gain the most beneficial results.
Using a small needle, the doctor will remove fat cells from an area of the body where excess fat exists. After the fat is harvested, it is and injected into the targeted area(s) using a needle. Patients do not have to worry about any allergic reactions from the injections because their own tissue that is being used.
Fat Transfer / Grafting Recovery
As soon as the procedure is complete, bandages will be applied to the areas of injection. It is recommended that you do not sit or lay on your butt or breasts if fat transfer has been performed on these areas. You may experience redness and swelling, but these symptoms will subside over the next few days. You may be encouraged to gently massage the treated areas in order to smooth out the fat into the rest of the surrounding tissue. Patients generally return to work after a couple of days, but any type of strenuous exercise should be avoided for at least two weeks.
Fat Transfer / Grafting Results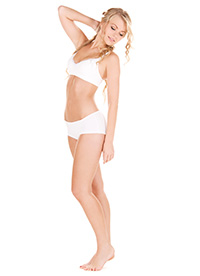 The results of a fat transfer are immediately apparent and will continue to improve over the coming weeks. Individuals are usually very satisfied with their new look and feel more confident about themselves. The results of fat transfer are generally long lasting, although follow­up treatments may be needed in order to achieve the best results.
At Finesse Plastic Surgery, we look forward to meeting you during your initial consultation and helping you reach your goals. To schedule a consultation, please call 949.272.2085 or feel free to fill out our online contact form. Our board certified plastic surgeons regularly perform fat grafting procedures for men and women from all over Southern California.