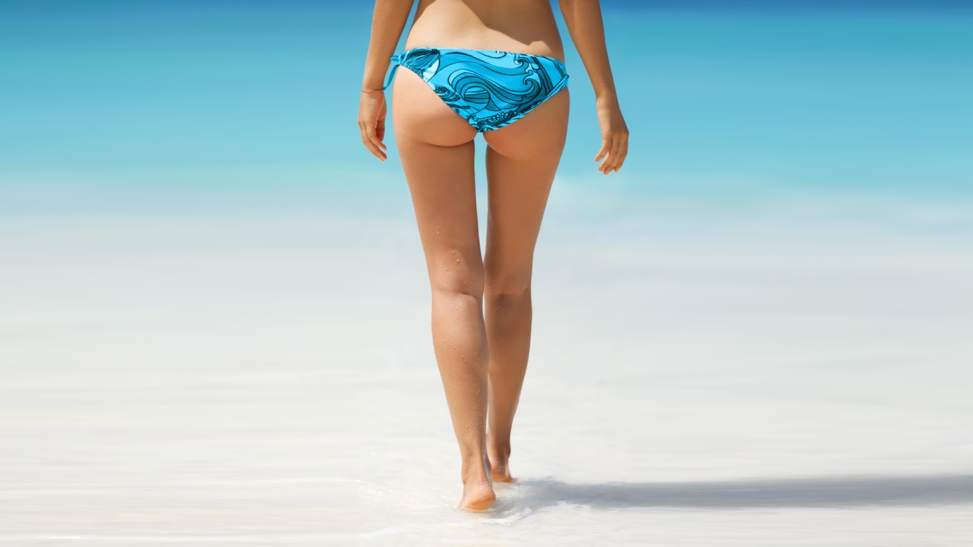 Brazil has become a nation synonymous with beauty. The women of Brazil are renowned for their round bottoms, slim waists, and svelte figures. It's a look that turns heads all over the world and complements all types of clothing, from bikinis to cocktail dresses. The Brazilian butt lift is a body contouring procedure that sculpts your figure to create the round butt and sexy curves you've always desired.
What Happens During a Brazilian Butt Lift?
A Brazilian butt lift differs from a traditional butt lift. Instead of tightening or repositioning tissue, Brazilian butt lifts fill out and improve your figure by taking unwanted fat from around your stomach, thighs or back and placing it into your buttocks. This adds volume and lifts the buttocks. You end up with a perfectly-shaped backside and a slimmer waist and stomach. It's a great way to improve flat buttocks, saggy buttocks, asymmetrical buttocks, and small buttocks. Since no implants are required, recovery time is shorter and your new butt will look and feel natural.
Am I an Ideal Candidate for a Brazilian Butt Lift?
The ideal candidates for Brazilian butt lifts are women in good health, who are concerned about the size and shape of their buttocks, and are within 20-30 pounds of their ideal weight. Talk to your Finesse plastic surgeon about any outstanding medical issues you may have so they can determine whether you are a safe candidate for surgery.
What Results Can I Expect?
The type of result you get depends on what your goals are. Some patients are interested in a subtle change, while others are looking for something more dramatic. During your consultation we will discuss your expectations and ask you to share pictures of what your ideal result would look like. We will then put together a customized plan to help you get the bottom you are hoping for.