Nina Luong, PA-C, is a nationally board-certified physician assistant and is licensed to practice in plastic surgery by the Medical Board of California. She completed a rigorous 24-month master's program, which included clinical and didactic education in various fields of medicine.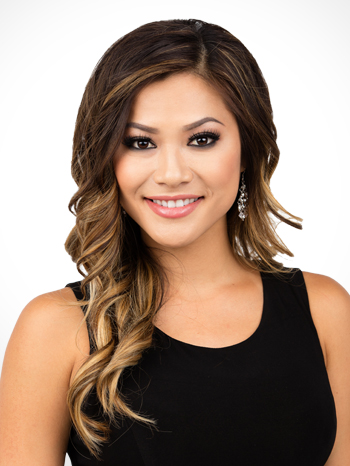 Nina graduated with a Master of Science degree in physician assistant studies from Western University of Health Sciences. She previously received a Bachelor of Science degree from San Diego State University. Graduating with Cum Laude honors, Nina majored in public health and minored in biology.
Throughout her life, Nina has been passionate about aesthetics and beauty. As a student, Nina worked in cosmetics as a makeup artist. She has since practiced in various fields of medicine. Her robust clinical background includes work in urgent care, internal medicine, and medical spas, where she served as primary injector and laser specialist. A desire to continue in aesthetics led her to Finesse Plastic Surgery.
Nina specializes in non-surgical and anti-aging procedures, including laser treatments, dermal fillers, Botox, body contouring, chemical peels and skincare. At your initial consultation, Nina will collaborate with you to create a Beauty Plan. She will carefully consider your appearance and work with you to achieve your desired results.
Nina is an active member of the California Association of Physician Assistant (CAPA) and the Association of Plastic Surgery Physician Assistant (APSPA). In addition to English, she is fluent in Vietnamese. Nina continues to expand her medical knowledge by receiving continued medical education and attending advanced seminars.
A former NBA dancer for the Los Angeles Clippers and NFL cheerleader for the San Diego Chargers, Nina continues to dance recreationally at local studios. She enjoys attending sporting events and being outdoors.
With a longstanding interest in aesthetics and beauty, Nina is an expert in non-surgical and anti-aging procedures like Botox®, injectable fillers, body contouring, and skincare. Build your Beauty Plan with Nina to achieve the aesthetic you desire.